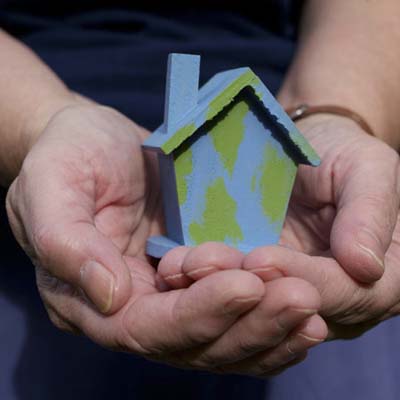 There are many types of environmental activists.  Not only are there those concerned with one type of environmental issue rather than another (such as being more of an advocate for organic farming than for alternative energy), but there are those involved to a higher degree than others.
No matter their differences, however, the big picture and the overall goal remain the same and so it is important that environmental activists be able to collaborate instead of fight against each other.
Which is why the Sustainability Brothers (yes, they're literally brothers – ask their mom) are so wonderful.  Active in different realms of the environmental world, they nevertheless work together and are strengthened by their differences.  And so even though these brothers are not active in the Middle East, we hope that their collaboration (despite their differences) can serve as a model for populations in this region that may not be inclined to work together on environmental issues.
So who are the Sustainability Brothers?
Wayne Davis, a senior environmental scientist at the US Environmental Protection Agency, advocates the necessity of objective biological criteria in evaluating the health and sustainability of ecosystems.  He is currently supporting efforts to develop scientifically defensible indications for coral reefs.
Earon Davis, perhaps the most multifaceted of the brothers, has degrees in sociology, public health, and law and experience in environmental law, advocacy, integrative medicine and public affairs.  His forthcoming book is about human nature and sustainability.
Geary Davis, a licensed acupuncturist and facilitator of healing and spiritual growth, has a more holistic approach to sustainable change.
Brian Davis, the lawyer of the bunch, created Environmental Advantage Law – a firm based in Minnesota that is an environmental solutions law practice.  In addition to his previous law work with the Environmental Protection Agency, 3M and Ecolab, Brian is on the Minnesota Clean Water Council and founded the Jewish Energy Project.
The brothers jointly presented at a World Future Society Conference in Washington D.C. recently, illustrating what the collaborative environmental efforts of those in various fields can achieve.  Hopefully they can serve as an example for environmental activists worldwide.
Read more about some local green activism in the Middle East:: Palestinian Eco-Activism is on the Rise and No Ifs, Ands, or Cigarette Butts: Israeli Campaign Against Cigarette Butts
Comments
comments